Norman Tanner Tribute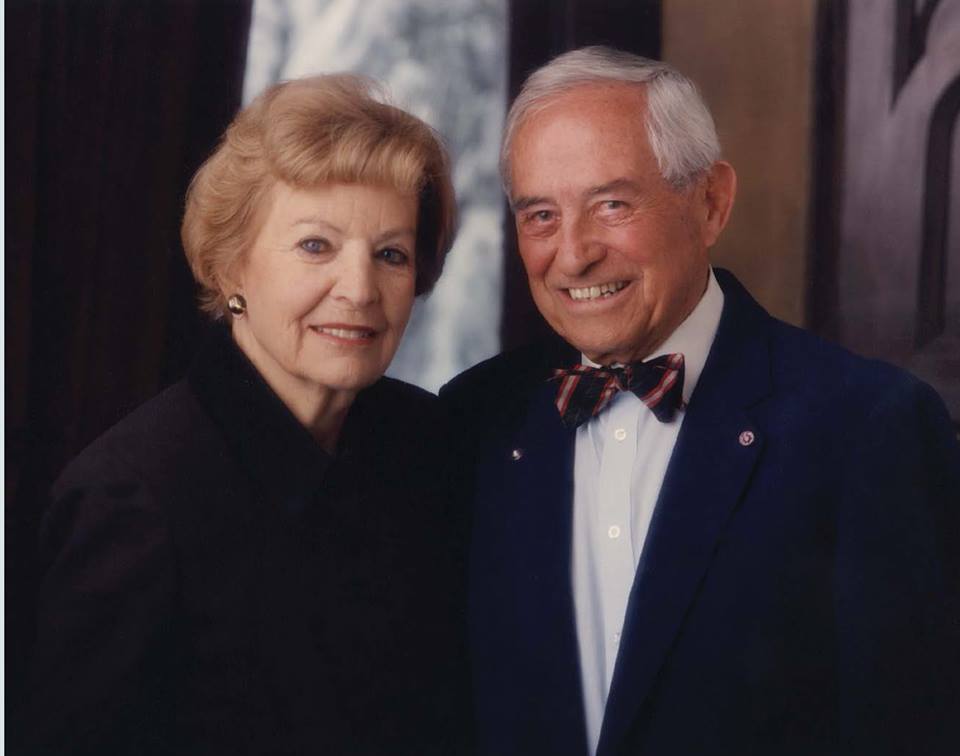 Norman Tanner was known for his love of life. His warmhearted exuberance affected all he came in contact with, and he made friends in all his pursuits, embracing every challenge with gusto, optimism and charm. Norm's strong beliefs in mediation and compromise between hostile parties led him, along with his wife, Barbara, and daughter Deb Sawyer to establish The Barbara L. Tanner and Norman C. Tanner Center for Nonviolent Human Rights Advocacy at the University of Utah, now the Tanner Center for Human Rights.
Norm attended the University of Utah, where he began military training in the ROTC. Called to active duty after the attack on Pearl Harbor in 1941, he served in the European Theater with the Third Infantry Division as an Army liaison pilot in the Field Artillery. Flying a tiny L-4 Piper Cub, Norm's job was to observe and report enemy positions so as to direct artillery and ground troop movements. He also carried dispatches and flew field commanders to various battle positions, logging 290 hours of combat flying during 140 missions. He eventually was promoted to lieutenant colonel and received the Air Medal with four clusters and a Bronze Star.
Norm's experiences in WWII turned him into a pacifist. One of the first Americans to arrive at the liberation of the Nazis' Dachau Concentration Camp, a final destination for Jews and other prisoners, he saw dozens of rail cars, each piled about four feet high with bodies awaiting cremation. Tens of thousands of emaciated and dying civilians in the camp joyously welcomed their liberators. Sickened and devastated by the inhumanity, Norm thereafter devoted his life to peace. He protested at the nuclear testing site in Nevada and during the Cold War joined a peace walk in Russia, from Odessa to Kiev, walking hand-in-hand with Russians and other Americans.
Additionally, through his hard work, his infectious enthusiasm and his vision, he was instrumental in growing the O.C.Tanner Company from its humble beginnings (when he joined his Uncle Obert Tanner in 1938 in the basement of his grandmother's home) to a national and eventually international company. He loved his work. He and Barbara were the welcoming team to all customers and salespeople who came to visit the company headquarters in Salt Lake City. His fun-loving, open personality helped make him an extremely successful salesman and businessman.
Always concerned about his community, Norman participated in many civic organizations and activities, including the United Way (board), The Utah Manufacturers Association (president), The National Association of Manufacturers (vice president), the M.S. Society (board) and a position he dearly loved, the Salt Lake City Rotary (president). After Norm's retirement he became involved with the Utah-Idaho Chapter of the National Arthritis Foundation; as board president he poured his talents and energies into helping it grow and broaden its programs. He and Barbara gave generously to cultural, civic and educational institutions throughout his life.