Amnesty International Chapter
U of U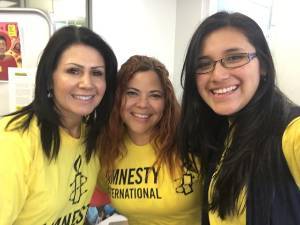 Attention students! Are you interested in expanding your human rights awareness? Do you find yourself wanting to learn more about human rights advocacy? Join our Amnesty group here on campus or start one at your college, university, or high school. We'll help you with with materials and other resources. Send an email to humanrights@csbs.utah.edu.
Attention educators! Are you interested in bringing inspiring, interactive human rights lessons to your curriculum? Would you like to empower your students with tools to understand and promote human rights on a local, national, and international level. We'd love to bring our outreach program Human Rights for Everyone, Everywhere to your classroom. For information on these sessions and to learn about participating in Write for Rights please send an email to humanrights@csbs.utah.edu.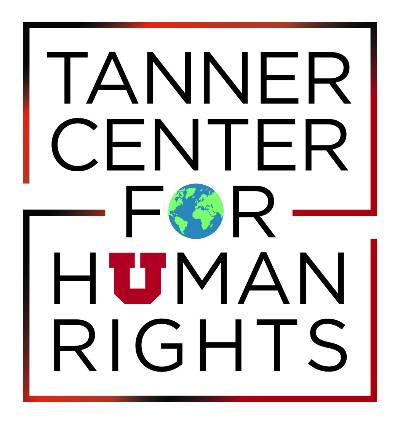 Learn more about Amnesty USA.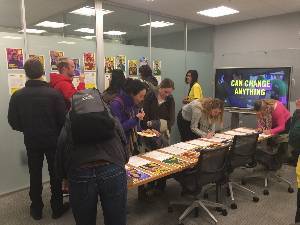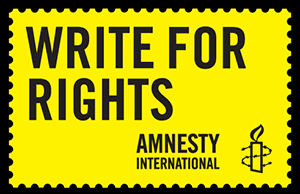 Write for Rights
The Tanner Center for Human Rights is the sponsoring unit for Amnesty International's (AI) University of Utah Chapter.
Each December, the Center teams with the University of Utah's AI Chapter and together we bring the world largest human rights letter writing campaign, Write for Rights, to the University campus. You'll see us at different locations on campus for three days of human rights advocacy. We bring all materials needed for students, faculty and staff to join in writing letters to government officials around the world on behalf of people who need help urgently.
In January, the Center's outreach program, offers local high school teachers and their students an opportunity to take part in the Write for Rights campaign. In these classroom sessions, students learn about the positive impact they have when they choose to stand up and advocate for people who are experiencing human rights abuses. Using the featured Amnesty International cases, the students learn a new writing skill while gaining an appreciation for activism.
Contact our staff to schedule your own Write for Rights table event.