2018-19 Excellence in Global Engagement Award
Aleta Tew chosen as a 2018-19 Excellence in Global Engagement Awardee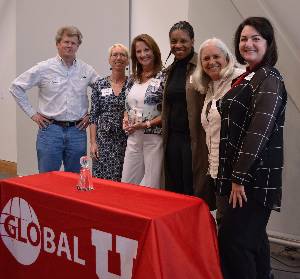 As the Associate Director of the Tanner Center for Human Rights Ms. Tew's nominators emphasized her deep commitment to educating students and the community about human rights. She has been instrumental in bringing leading human rights activists to campus focused on a wide range of issues such as sex trafficking, water rights, globalization, migration and the experiences of refugees in the US, religion, and conflict and peacemaking.
She has spearheaded collaborative efforts with community organizations such as Amnesty International, the Red Cross, the Utah Coalition for Citizen Diplomacy, and the Utah Film Center to develop curriculum in K-12 education on humanitarian law, to co-sponsor speakers, and to promote screenings of films on human rights issues for University of Utah students and faculty.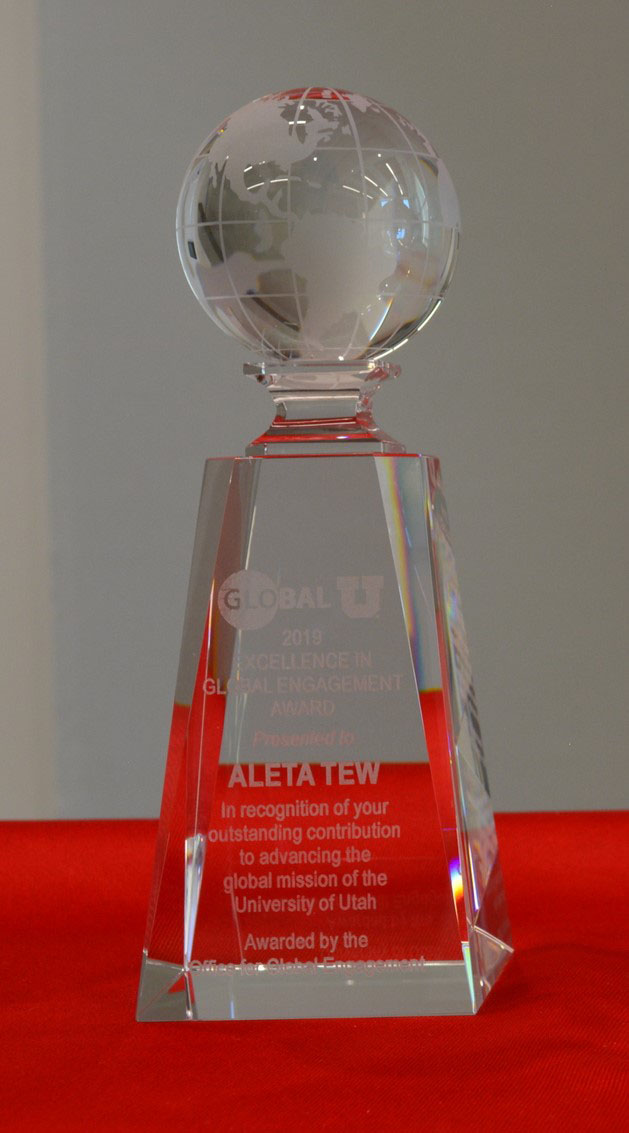 She organizes an annual forum with an academic and research component as well as a community dimension. Her work is includes providing significant opportunities for students, faculty and staff to engage with global human rights leaders on campus. She is the driving force for organizing and facilitating programs that expose students to global learning and intercultural understanding.
One of her nominators stated that "Her efforts to advance the Tanner Center for Human Rights and her vision for the Center's future promise to expand our current thinking about the interdependence and interrelationship of respect for human rights and the educational mission of our institution. Because of her efforts I am confident that the Center is well situated to enrich human rights as an area of inquiry with important practical applications for individuals interested in global issues to elevate our institution to greater prominence."