There's a Better, Cheaper Way to Handle Immigration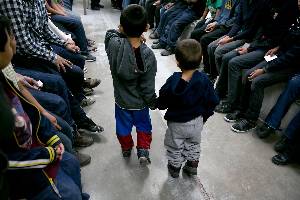 And now, it has come to this.
"We are trading kids in cages for families in cages," said Cory Smith of Kids in Need of Defense, a legal advocacy group on whose board I serve.
On Wednesday, President Trump said in an executive order that he planned to keep families together by jailing parents and children together during the course of their immigration hearings.