Aleta Tew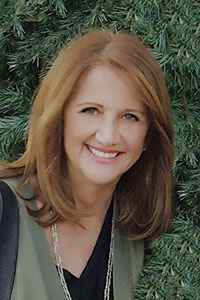 Aleta A. Tew earned a B.S. in Behavioral Science and Health from the University of Utah. She serves as the Associate Director of the Tanner Center for Human Rights and has been with the Center since its inception in 2006. She oversees all operations, programing, events and forums. She coordinates with the Tanner Center Advisory Board, Utah State Office of Education, Amnesty International, International Red Cross, Utah Coalition for Citizen Diplomacy, the Utah Film Center, University of Utah partners, students, faculty and staff, and other community organizations.
Aleta has been a driving force in creating and organizing outreach programs that expose students, educators and the community to international human rights issues giving them opportunities to actively engage in nonviolent human rights advocacy. Her efforts advance the Center and her vision for the Center's future promise to expand current thinking about the interdependence and interrelationship of respect for human rights and the educational mission of our institution.
In recognition for her deep commitment to and contributions in bringing human rights advocacy education and experiences to the campus community and beyond, Aleta received the Excellence in Global Engagement Award from the Office of Global Engagement on April 18, 2019.
Aleta serves on the Peace and Conflict Studies Steering Committee, the College of Social and Behavioral Science Staff Council, the Global U Council and served on the Planning Committee for the 68th United Nations Civil Societies Conference.