Neelam Chand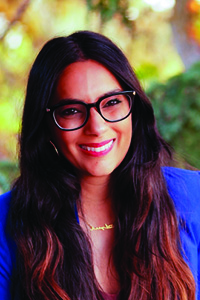 Neelam Chand is the CEO and founder of Shift SLC, a diversity and inclusion consulting firm located in Salt Lake City, Utah. She is an accomplished diversity, equity, inclusion, and belonging expert with a decade of experience in change management, inclusive messaging, crisis communications, and facilitating critical dialogue on systemic change within a workplace environment. Chand's areas of focus include racial equity, intersectionality, tokenism, microaggressions, and women of color in the workplace.
When it comes to inclusion work, her philosophy is to "keep it real" and to skip the etiquette of making people feel comfortable. She believes that people must feel uncomfortable to begin the process of empathy and inspire positive change.
Chand holds a B.S. in Mass Communications with an emphasis in Public Relations. She is currently a member of the Utah Covid-19 Multicultural Task Force, a board member of the Utah Polynesian Professionals and the Utah Martin Luther King, JR. Human Rights Commission. Prior to starting her own business, Chand was the SVP, Diversity and Inclusion Officer at Zions Bank.